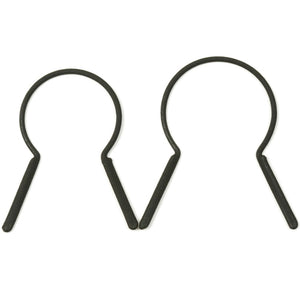 Excellent performance for removing polarizing filter without damaging thin lens filter as the tool is rubberized steel!
Super Lens Filter Wrench is rubberized steel which is durable and enables a strong grip.
It performs perfectly when removing thin lens filters such as polarizing filters.
Best for use on firmly stacked lens filters on cameras or video cameras.
X Small pair for 31-37 mm & 42-46 mm
Small pair for 48-55 mm & 58-62 mm
large Pair for 67-72 mm & 77-82 mm
How to use
Grip only lens filter with the tool then turn counterclockwise. When the filter is loosened, then use hand to remove.